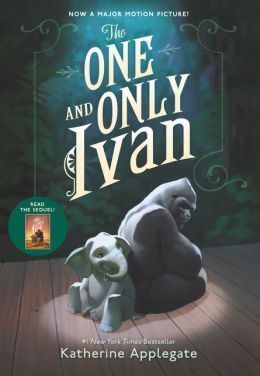 We're about to start reading The One and Only Ivan at our Evening Meeting. We just finished Elvis and the Underdogs by Jenny Lee and the boys and girls loved it!

I'm excited to read this new novel to the class. It's one of my all-time favourites. It's such a special book that I suggested to my mother that she read it a few summers ago. She happily obliged and agreed that this is a story to be savored.
I hope the boys and girls enjoy listening to it as much as I enjoy reading it. We're about to embark on a very special journey.

Here's the book trailer for The One and Only Ivan.
Book Trailer